InterPuls Feeding permits to control via internet up to 16 automatic feeding stations from any PC and Smartphones.
1) SIMPLE INSTALLATION
It is sufficient to apply the POWER ID BOLUS to the neck of the cows and connect the Feeding Stations to the central Control Unit.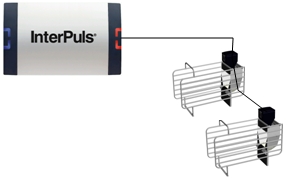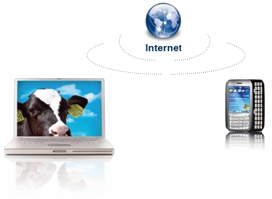 2) EASY OPERATION
In 3 simple steps specific feed-strategies can be set up to assure that each cow is supplied with the exact amount of the correct feed at the right time.
A) set-up the FEED STRATEGIES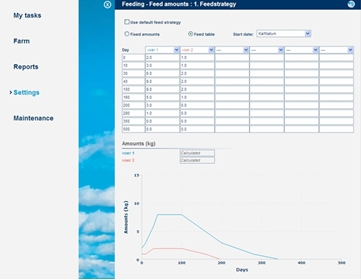 B) apply different FEED STRATEGIES at each cow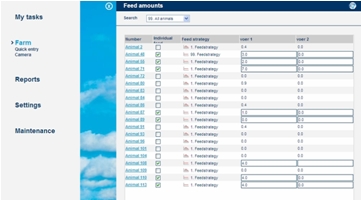 C) check and correct the strategies to obtain the best possible results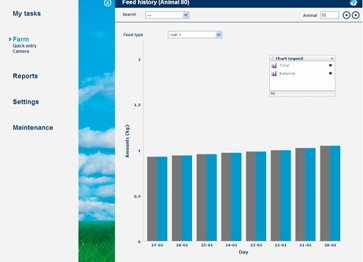 3) COSTS UNDER CONTROL
With a few clicks you can keep the consumption of concentrates under control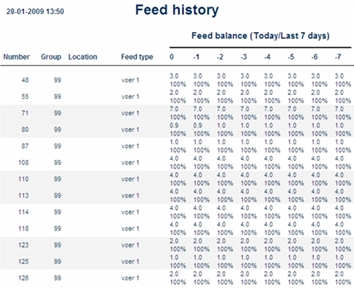 4) REMOTE MONITOR
Feeding stations can be equipped with a webcam for a visual remote control of the feeding traffic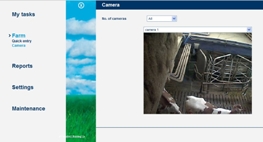 5) SMALL INVESTMENT - MODULAR SYSTEM
The installation of InterPuls Feeding can be a first step for a future integration in the complete iMilk700 Dairy Management System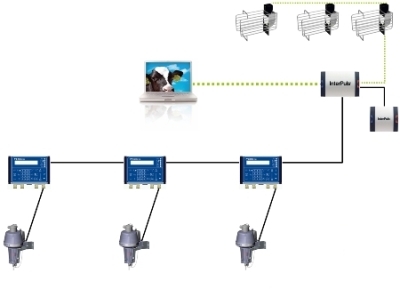 6) INCREASED PROFITABILITY
Concentrate represents as much as 20% of the cost price of milk on an average dairy operation. When each cow gets precisely the amount of concentrate it needs, this has a huge effect on daily milk yeld and feed costs.