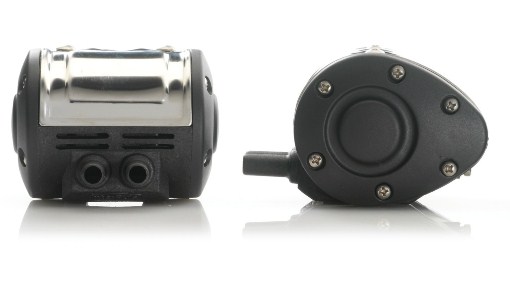 The InterPuls L80 Pulsators were designed for heavy duty working conditions.
Easily to be installed, accurate, durable, simple to mantain, the InterPuls L80 Pulsators are the right answer to today's pulsation needs.
3 innovations increase performance and ensure major reliable operation to a well-proven product:
• SUREMATCH® Slide & Valve: the materials of the new SUREMATCH® Slide & Valve have been specially designed to work together for maximum efficiency.The valve plate is made of synthetic wear-reducing material with improved corrosion resistance and self-lubricating properties.The new material of the main slide ensures minimum wear and smooth runningon the valve plate. Best results will only be obtained when both large slide and valve plate are of the new SUREMATCH® Type.
• Main Diaphragms: new air-proof material with improved fatigue-resistance ensures extended reliable operation of Pulsator.
• Speed Adjustment Screw: new reinforced hexagonal socket for easier speed adjustment without any risk of breakage.