InterPuls presents the new Lobe Vacuum Pumps family (Blower). The innovative 3 lobes design can offer high performance and an incredible durability.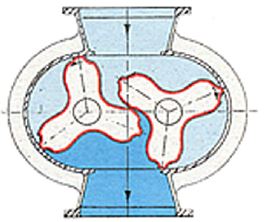 Compared to the standards vane pumps, this family doesn't require much maintenance. In fact it is just necessary to clean periodically the air filter and to lubricate internal gears and bearings, cutting down operating costs. This pumps range is also totally environmental-friendly, without any fine dust or oil mist emission. Silencers and optional soundproof booths can reduce the level of noise of each system.
All the pumps of this category are fully compatible with our frequency regulators,
iDrive100
.