To extend the Control Box range, we have designed and developed the innovative IUC24 & IUC48. With compact, brand new design the "switching" technology permits to control from 24 to 48 LE Electronic Pulsators.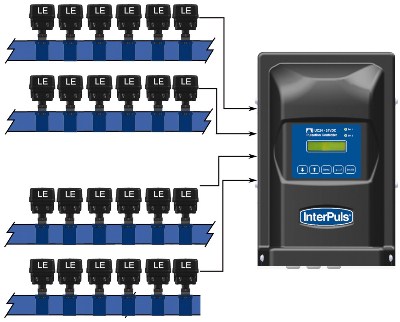 The IUC Control Box has been specially designed to work with an input voltage ranging between 100 and 260 VAC @50/60 Hz, without the use of filters or transformers. The innovative integrated Firmware allows to regulate the individual parameters in order to meet all kinds of requirements. The new IUC detects and notifies all network anomalies and the status of the Microprocessor is constantly monitored on the display.
Benefits:
New design and more compact size

Functioning guaranteed between 100 and 260 VAC

Adjustable Pulsation Rate up to 260 Pulsation/minute

Adjustable Milking Ratio

Settable Phase mode that allows to alternate the action of the Pulsators

Adjustable Service Timer: 0 - 9999 hours

Protected against humidity

Constant monitoring of the Pulsators' status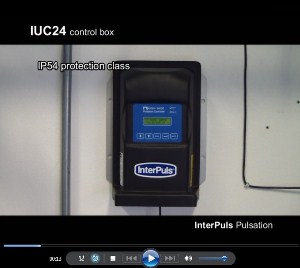 Play the clip!