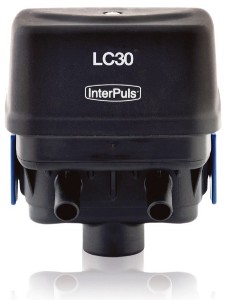 LC30 InterPuls is hybrid innovative solution, a mix between a Pulsators and a Control Valves.
Ideal for sheep, the LC30 runs Pulsation with one channel and the shut-off with one other.
To be used with ACR panels, it can work with any simultaneous InterPuls milking cluster, recommended with up & down cluster suspension system.
Every LC30 is individually tested and ISO compliant.
Benefits:
Gentle milking

Adjustable Pulsation

Cost saving all-in-one solution

Low electricity consumption

Low vacuum consumption

Water and humidity resistant

Quick and easy maintenance

Washable internally simply by suctioning water through the Pulsation hoses

Nice design